Managing Risk in Emerging Growth Investing
Published on July 3, 2017
Everyone knows that investing in rapidly growing companies in emerging industries can be risky, but not everyone appreciates that coupling in-depth research with an opportunistic approach to buying the stocks can help manage risk and add value over time. When the market is skeptical about a company's future prospects, disciplined investors can take advantage of this short-term noise to buy companies at very attractive valuations that may be below IPO and peak prices.
We categorize potential areas of short-term noise into three M's:
Mystery
Newer companies – and their industries – can be mysterious. They may be hard to understand and complex to navigate. In general people tend to ignore or avoid what they do not understand, and investing is not immune to this. Inogen, which touts itself on providing light and portable supplemental oxygen, falls into this category. It was new to the portable oxygen concentrator market and was misunderstood in an industry segment that was thought to be mature. The challenge for investors at the time was to look past the status quo and understand how Inogen was working to disrupt an industry. After doing extensive research and getting to know the company, we were able to take advantage of the mystery surrounding it and buy it at an attractive valuation.
Mismanagement
As venture capitalists or founders attempt to manage growth, early stage public companies may stumble from mismanagement and scare off would-be investors. Zeltiq Aesthetics, Inc. was a prime example. Executives did not do enough consumer promotion and product proliferation for this explosive aesthetics category. Zeltiq eventually replaced its initial CEO and hired a senior executive from another successful company who refocused Zeltiq operations. We have found that these types of inflection points may provide very attractive entry opportunities.
Mistakes
Finally, rapidly growing, innovative companies can make short-term mistakes that cause investors to run for the exits. LDR Holding Corporation (acquired by Zimmer Biomet in 2016) is a medical device company that focuses on spine care. The company failed at forecasting its business and setting investor expectations in 2015, which caused its stock to collapse later in the year. It is during these points investors can reevaluate the company and determine if the issue is a permanent problem or just a failure in managing investor expectations. If you can determine that the business is still strong and growing, you can take advantage of these types of short-term disappointments.
As active managers, we look for companies that might be suffering due to one of the three M's. We take the time to research these companies and leverage our experience and depth of knowledge to determine which of them may ultimately be success stories despite their short-term setbacks.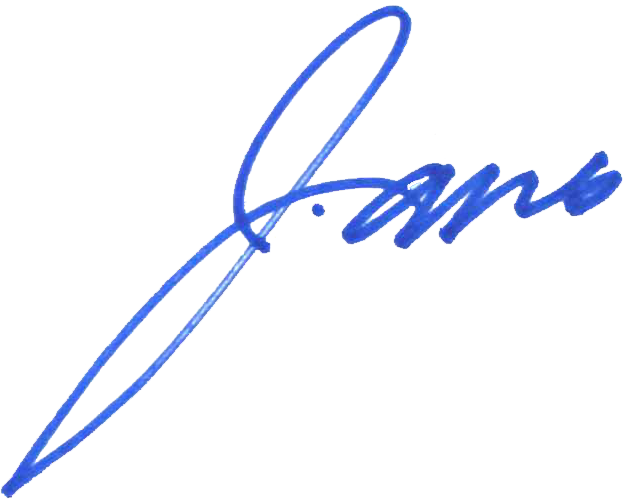 James L. Callinan
Vice President & Portfolio Manager
Written by
James L. Callinan

View Bio

James L. Callinan

Vice President & Portfolio Manager

Jim Callinan graduated from Harvard College (B.A. Economics), New York University (M.S. Accounting) and Harvard Business School (M.B.A.). Mr. Callinan holds the Chartered Financial Analyst designation.

Prior to joining Osterweis Capital Management in 2016, Mr. Callinan managed the Emerging Growth Partnership, LP, a concentrated small cap growth strategy he founded at RS and transitioned to his own firm. Before that, he was Co-Founder & Chief Investment Officer at RS Investments. He also co-founded the RS Growth Group LLC at Robertson Stephens Investment Management in 1996 and managed the RS Emerging Growth Fund from 1996 until 2010.

He began his career at Putnam Investments as an equity research analyst in 1987 and served as portfolio manager for the Putnam OTC Emerging Growth Fund from 1994 to 1996.

Mr. Callinan is an Executive Committee member of the Bay Area Make-A-Wish Foundation Advisory Board, the Weatherbie Capital (an Alger Company) Advisory Board and the Friends of Harvard Football Board.

Mr. Callinan is a principal of the firm and a Portfolio Manager for the emerging growth strategy. He is also a Portfolio Manager for the flexible balanced strategy.
Account Access
Email Update
Opinions expressed are those of the author, are subject to change at any time, are not guaranteed and should not be considered investment advice.
IPO refers to Initial Public Offering.
Past performance does not guarantee future results.
Mutual fund investing involves risk. Principal loss is possible. The Osterweis Emerging Opportunity Fund may invest in unseasoned companies, which involve additional risks such as abrupt or erratic price movements. The Fund may invest in small and mid-sized companies, which may involve greater volatility than large-sized companies. The Fund may invest in IPOs and unseasoned companies that are in the early stages of their development and may pose more risk compared to more established companies. The Fund may invest in ETFs, which involve risks that do not apply to conventional funds. Higher turnover rates may result in increased transaction costs, which could impact performance. From time to time, the Fund may have concentrated positions in one or more sectors subjecting the Fund to sector emphasis risk including the health care sector, which may be affected by government regulation, restrictions, pricing and other market developments and the technology sector, which tends to be more volatile than the overall market. The Fund may invest in foreign and emerging market securities, which involve greater volatility and political, economic and currency risks and differences in accounting methods. These risks may increase for emerging markets.
The Osterweis Funds are available by prospectus only. The Funds' investment objectives, risks, charges and expenses must be considered carefully before investing. The summary and statutory prospectuses contain this and other important information about the Funds. You may obtain a summary or statutory prospectus by calling toll free at (866) 236-0050, or by visiting www.osterweis.com/statpro. Please read the prospectus carefully before investing to ensure the Fund is appropriate for your goals and risk tolerance.
Osterweis Capital Management is the adviser to the Osterweis Funds, which are distributed by Quasar Distributors, LLC. [27350]
Back to Top