Investing In Market Disruptors Doesn't Have To Be Like Buying Lottery Tickets
Published on April 13, 2017
While everyone would like to own the next Amazon or Netflix, the challenge is identifying likely winners and buying them at the right price. So how can investors tell the difference between shooting stars that have staying power and ones that don't?
In a slow growth economy, it is challenging for large, established companies to drive meaningful growth. Those that are able to do so can draw the lion's share of attention from investors and the general public. Aiming to invest in market-disrupting companies can be quite risky though; for every Amazon or Netflix there are dozens of also-rans that couldn't sustain impressive revenue growth or translate that growth into consistent profitability.
Investing in such companies is a test of faith. It requires identifying a fundamental reason to own a stock over the long term and the discipline to tolerate price volatility. As we saw in the tech bubble of the late 1990s, many market darlings can quickly become market has-beens.
One key element for success is focusing on businesses that marry impressive revenue growth with demonstrable profit potential; those that can grow annual sales 20% or better and show rising margins over the next several years.
Evaluating that potential can be tricky. Management teams will set "stretch" goals to illustrate their vision. Be wary of any goals that aren't attainable within 3 to 5 years or that require financial firepower beyond the company's own resources. Plans needing future infusions of capital put management on a hamster wheel of fundraising to maintain a growth trajectory, a likely distraction from improving profitability.
There are multiple sectors where new companies are working to upend traditional business models. Consider the financial industry, where the well-covered rise of "fintech" has blurred the lines between interesting ideas and compelling long-term businesses.
Q2 Holdings, based in Austin, Texas, provides cloud-based digital services to regional and community banks. While consumers and businesses have grown comfortable banking online, not every financial institution has the resources to develop their own technology. Q2 fills that gap for smaller banks with customers who increasingly expect on-demand, go-anywhere service at their fingertips.
In 2016 Q2's annual revenue grew 38%, and the percentage of revenue spent on sales and marketing continues to decline as growth investments bear fruit, making a strong case for future margin expansion and profitability as the company matures.
The term "disruptor" is often overused, but measuring such opportunities with a critical eye can surface intriguing investment possibilities.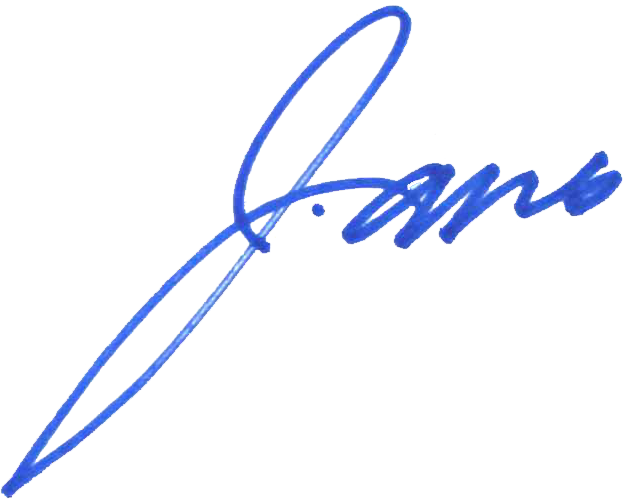 James L. Callinan
Vice President & Portfolio Manager
Written by
James L. Callinan

View Bio

James L. Callinan

Vice President & Portfolio Manager

Jim Callinan graduated from Harvard College (B.A. Economics), New York University (M.S. Accounting) and Harvard Business School (M.B.A.). Mr. Callinan holds the Chartered Financial Analyst designation.

Prior to joining Osterweis Capital Management in 2016, Mr. Callinan managed the Emerging Growth Partnership, LP, a concentrated small cap growth strategy he founded at RS and transitioned to his own firm. Before that, he was Co-Founder & Chief Investment Officer at RS Investments. He also co-founded the RS Growth Group LLC at Robertson Stephens Investment Management in 1996 and managed the RS Emerging Growth Fund from 1996 until 2010.

He began his career at Putnam Investments as an equity research analyst in 1987 and served as portfolio manager for the Putnam OTC Emerging Growth Fund from 1994 to 1996.

Mr. Callinan is an Executive Committee member of the Bay Area Make-A-Wish Foundation Advisory Board, the Weatherbie Capital (an Alger Company) Advisory Board and the Friends of Harvard Football Board.

Mr. Callinan is a principal of the firm and a Portfolio Manager for the emerging growth strategy. He is also a Portfolio Manager for the flexible balanced strategy.
Account Access
Email Update
Opinions expressed are those of the author, are subject to change at any time, are not guaranteed and should not be considered investment advice.
Past performance does not guarantee future results.
Mutual fund investing involves risk. Principal loss is possible. The Osterweis Emerging Opportunity Fund may invest in unseasoned companies, which involve additional risks such as abrupt or erratic price movements. The Fund may invest in small and mid-sized companies, which may involve greater volatility than large-sized companies. The Fund may invest in IPOs and unseasoned companies that are in the early stages of their development and may pose more risk compared to more established companies. The Fund may invest in ETFs, which involve risks that do not apply to conventional funds. Higher turnover rates may result in increased transaction costs, which could impact performance. From time to time, the Fund may have concentrated positions in one or more sectors subjecting the Fund to sector emphasis risk including the health care sector, which may be affected by government regulation, restrictions, pricing and other market developments and the technology sector, which tends to be more volatile than the overall market. The Fund may invest in foreign and emerging market securities, which involve greater volatility and political, economic and currency risks and differences in accounting methods. These risks may increase for emerging markets.
The Osterweis Funds are available by prospectus only. The Funds' investment objectives, risks, charges and expenses must be considered carefully before investing. The summary and statutory prospectuses contain this and other important information about the Funds. You may obtain a summary or statutory prospectus by calling toll free at (866) 236-0050, or by visiting www.osterweis.com/statpro. Please read the prospectus carefully before investing to ensure the Fund is appropriate for your goals and risk tolerance.
Osterweis Capital Management is the adviser to the Osterweis Funds, which are distributed by Quasar Distributors, LLC. [25943]
Back to Top